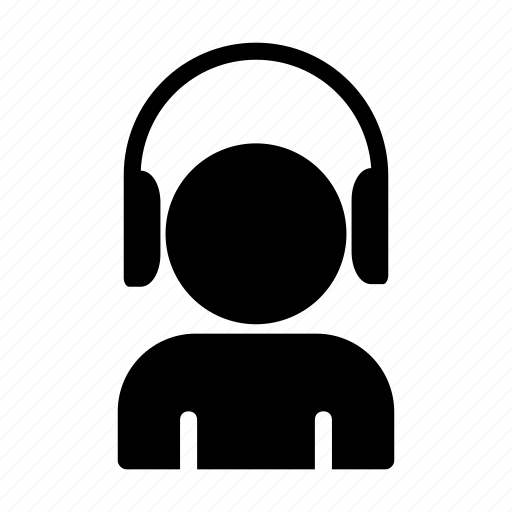 Posts

2432

Joined

Last visited

Days Won

3
HipHopBlog's Achievements
Newbie (1/14)
Final Piece of NBA Team Could Go To It's New Coach 6:00AM ET September 5th, 2013 Contributor : Martin James A Rocky Williform Company Hip hop mogul and former part Brooklyn Nets owner Jay Z is set to sell his remaining ownership stake in the NBA team to it's new head coach, former point guard Jason Kidd. CBS Sports reports that the Brooklyn rapperâs total remaining stake in the team is reportedly $500,000. The NBA has to grant approval of the proposed transaction between Jay Z and Kidd. Jay Z sold the other portion of his Nets ownership to an existing minority owner of the team previously. Since launching Roc Nation sports management earlier this year, Jay has been required to sell his stake in the team if he wants to represent NBA players as a sports agent.

''He Was Just Bustin' My Ex's Butt'' 6:00AM ET August 21st, 2013 Contributor : Erica Moore A Rocky Williform Company Did K. Michelle start dating NBA player Lance Stephenson just because his Indiana Pacers beat the New York Knicks in the 2013 NBA Playoffs? Those same Knicks who her ex-boyfriend J.R. Smith happens to play for? She certainly indicated as much in a recent interview. "The other guy I was dating, they were in the playoffs together. I was watching the game and it was this chocolate dude. He was just ballinâ. He was just bustinâ my exâs butt," K. Michelle told Power 99â²s The Rise Nâ Grind Morning. "I was like, âWhoa, who is that? He is fine!' I Googled him and he was already following me on Twitter, but I didnât say nothing. I followed him back [on Twitter] but I didnât say nothing. I figured Iâd run into him, it was so crazy. I put up a Vine and was following him on Vine and he said something and one day I commented on his Vine back. Then one day in front of everybody he just gave me his phone number on Vine. I said, âWhat are you doing? Do you know my fans will call you?â He was like, âI ainât care. I was trying to get to you.â So that was it. I let him make his move and he did. I didnât know if we would ever talk or nothing like that and he said he had been looking at me for a while."

''I'm Never Going To Stop.'' 9:00PM ET January 2nd, 2012 Contributor : Rayna Dean A Rocky Williform Company Somaya Reece says she wants to expand her persona beyond "Love & Hip Hop." The voluptuous model/femcee claims that she wants to brand herself along the same lines as pop superstars like Beyonce and Jennifer Lopez. She's focused on balancing her acting and musical careers. "I've always been acting. What people don't know is I started out in commercials," Reece told SOHH. "I started out doing commercials and then I moved onto doing films. I'm just like a lot of people who started out at the bottom. I was doing a lot of extra parts [in films/television] and then I moved onto one-lines, two-lines and now being offered roles. I feel so blessed. I'm never going to stop acting. I've been training and acting for ten years with Aaron Speiser [acting school] and I took courses over at UCLA. I'm never going to stop. I want to be a full brand like Beyonce or J. Lo. They're actresses and they have music and they have branding of merchandise, clothing and things of that nature. So you can definitely expect that from me and I'm going to work harder to push a positive image because that's really what I'm about. That's what I'm about, giving back. This is my thing, I love to do it, I love to act."

''There's Only One Frankie and I'm Untouchable...'' 4:30PM ET December 15th, 2011 Contributor : Rayna Dean A Rocky Williform Company Keyshia Cole and Jim Jones may both have outlandish Mommas, but Frankie (Keyshia's mom) says she isn't interested in sharing the spotlight with any other wacky moms on reality TV. She can't be anyone's co-star. "Everybody keeps saying why me and Jim Jones mama canât do a show together," Frankie says. "My thoughts? There is no thoughts. I do understand doing âCelebrity Moms on the Road.â Shout out to Lilâ Scrappy mama. We hot pockets and weâre way out there but thereâs only one Frankie and Iâm untouchable at this point." "At the end of the day, we can do âCelebrity Moms On The Road,'" she added. "Lilâ Scrappy mama is out of control. Celebrity moms, that will work but Iâm not going to do no one-on-one with Jim Jones mama. Donât even think about it. I donât care how much money you offer me. Sheâs a celebrity mom. Iâm a celebrity mom. All the boss ladies; we can get together and do a show together but not one-on-one. We wonât be able to do it--but itâs negotiable."

Singer Drops New Single & Launches Her Own Label 4:30PM ET December 15th, 2011 Contributor : Stephen Willis A Rocky Williform Company R&B singer Ashanti is making her grand return to the world of popular music, with the release of her new single "The Woman You Love." Busta Rhymes drops a verse on the track, which is the first release from her new label Written Entertainment. The label is being distributed and marketed world wide by eOne Music. âIâm so excited to have my own record label, Written Entertainment. With eOne as my distributor, I feel that their innovative and ambitious approach to the music industry, really gives my label a worldwide presence,â Ashanti told AllHipHop. âThey have the top radio people in the business and are hungry to win! The more I learned the business the more I knew this is what I wanted. Ownership is so important. As a business woman this was a great move for me!â Despite being a consistent chart-topper in the early 2000s, Ashanti's career floundered when her former label, Murder Inc went under due to illegal activities by label head Irv Gotti. She was released from the label two years ago. âeOne is proud to have a partnership with Ashanti and her label Written Entertainment,â eOneâs President Alan Grunblatt said. âAshanti truly has the independent entrepreneurial attitude that eOne was built on, and weâre thrilled to be working with her.â

''Gonna Be A Movie!'' 4:30PM ET December 15th, 2011 Contributor : Rayna Dean A Rocky Williform Company Chris Brown is proving himself to be quite the renaissance man. The singer, who has acting in films and also dabbled in rapping throughout 2011, revealed that he is now adding 'director' to his resume. Brown will be behind the lens for the Wale and Big Sean video "Slight Work." "I'm directing @Wale and @BigSean slight work video this week! Gonna be a Movie! F*ck wit me!!," he tweeted. This will be Brown's first time behind the camera. "Slight Work" is the second single from Wale's successful sophomore album Ambition.

''He Was All Over Her...'' 1:30PM ET December 15th, 2011 Contributor : Erica Moore A Rocky Williform Company Another day, another rumor... Kanye West and Kim Kardashian were reportedly all up in each other's mix Tuesday night at billionaire Ron Burkle's "Watch the Throne" after-party. Of course, an 'unnamed source' says that the two were looking very cozy during the fancy schmancy party. "Kanye was eating Kim up like she was a piece of cake," says the source. "He was all over her -- caressing her head, touching her waist." "I think he was dying to kiss her, but there were too many people in the room," the insider adds.

Rapper Ordered To Pay Victims of 2006 Shooting 1:30PM ET December 15th, 2011 Contributor : Stephen Willis A Rocky Williform Company Rapper Plies and his brother Ronell Levatte have been found civilly liable for a 2006 shooting inside of a Gainesville, Florida nightclub that left seven people injured. A jury has ordered the rapper to pay $200,000 to the men who were injured during the incident. Levatte reportedly opened fire during a dispute with a promoter. He has served three years. The rapper, born Algernod Lanier Washington, was charged with misdemeanor possession of a concealed weapon and received probation for the incident. The victims claimed that Plies had used the incident to bolster his 'street cred' and his career.

''I Wanna Inspire'' 1:30PM ET December 15th, 2011 Contributor : Martin James A Rocky Williform Company Superproducer Swizz Beatz has revealed in an interview with Life + Times that he plans to open an art gallery to showcase artists that he has discovered during around the world during hisl travels. âI want my gallery to be for young up and coming artists from around the world that people wouldnât easily discover,â he said. âI feel like I found the new [Andy] Warhol in Japan, the new [Takashi] Murakami in Hong Kongânot to compare their work so much but as far as [their] thinking outside of the box. I found a couple of sick artists in Africa, in Mexico too.â âThatâs what Iâm here to doâI wanna inspire. Thatâs why I do so many things; I want to be the Renaissance Man of our generation, thatâs my goal," Swizz says. "Thatâs why I do so many things from philanthropic work, to my schools to designing to just showing people you donât gotta just be a producer, you donât gotta just be a rapper, you donât just gotta be a DJ.â

Superstar's Expensive Gift For Her Backup Dancer Beau 6:00AM ET December 15th, 2011 Contributor : Rayna Dean A Rocky Williform Company Jennifer Lopez is 'gettin' it in' with her 24-year old backup dancer Casper Smart, and it looks like she doesn't mind being a 'sugar momma' at all. She recently gave Smart a brand new Bentley. But there are stipulations. J. Lo can take the car back when she's 'done' with Smart's 'services' but he does get to the use the car for his own personal reasons--despite the fact that he has numerous traffic violations in the past. J. Lo just split from Marc Anthony, her husband of seven years, back in August.

Reality Star Pays $65K For Bracelets 6:00AM ET December 15th, 2011 Contributor : Monica Coleman A Rocky Williform Company Kim Kardashian is finding unique ways to get over her 'heartbreaking' divorce. The reality star reportedly paid $65k to outbid jewelry collectors for three jade and diamond bracelets that used to belong to legendary actress Elizabeth Taylor. Taylor's jewelry was auctioned off in New York City this week--total worth: $116 million. Kardashian did a magazine interview with Taylor shortly before the screen icon passed away in March of 2011. Well, the late great Liz was known for her numerous failed marriages--maybe there is a connection there?

Rapper's Sentence Sliced For Good Behavior 6:00AM ET December 15th, 2011 Contributor : Chris G. A Rocky Williform Company Gucci Mane's early release from Fulton County jail after serving three months of his six month sentence was welcomed by his fans, but many speculated as to how the rapper shaved his sentence in half. A rep for Gucci confirmed to Billboard that the rapper was released early due to good behavior. In September, Gucci--born Radric Davis--was sentenced to six months in jail after pleading guilty to two counts of battery, two counts of reckless conduct and one count of disorderly conduct. He recently released the "BayTL" mixtape alongside White Girl Mob member V-Nasty.

''His Journey Is What I'm Really Excited About'' 6:00AM ET December 15th, 2011 Contributor : Stephen Willis A Rocky Williform Company Roc Nation head Jay-Z shared his reaction to protege J. Cole's Grammy nomination for Best New Artist. Jay told MTV News that he's enjoying watching J. Cole take his steps from upstart performer to superstar and is excited for the young rapper. "I think it's great for him, because I'm sure it's a dream of his. We grew up seeing Michael Jackson, and I'm sure he grew up seeing whatever moment stuck in his mind, so I know it's great for him to do that," Hov says. "I think he's already won Best New Artist, to me. His journey is what I'm really excited about." Cole's album, Cole World: The Sideline Story debuted atop the Billboard charts in September.

Hypeman Faced Several Charges In Las Vegas 6:00AM ET December 15th, 2011 Contributor : Rayna Dean A Rocky Williform Company Public Enemy hypeman Flavor Flav has pleaded no contest to a the latest in a long-string of misdemeanor charges. Flav has faced everything from weapons and drug charges to assault, but the latest minor charges were rectified with a fine and counseling. The 52-year old Flav was arrested in May 2011 in Las Vegas for driving with a suspended license and having no insurance. He also had outstanding warrants for various traffic and parking violations. He must pay a $250 fine and attending classes.

''I Don't Listen To That Music'' 6:00AM ET December 15th, 2011 Contributor : Martin James A Rocky Williform Company Former Bad Boy rapper Shyne has been living in Israel as an orthodox Jew since his release from prison in 2010. Shyne explained just how differently he viewed himself, and the hip hop image that he came from, since his religious conversion. He's completed two unreleased albums, Gangland and Messiah, which he describes as 'totally philosophical and sophisticated.' "No misogyny. None of that deranged stuff I used to be into," he says. "I don't even want to be a rapper,"he adds. "I don't listen to that music. I'm a musician. I'd rather be like Bob Marley or Leonard Cohen, one of those guys."