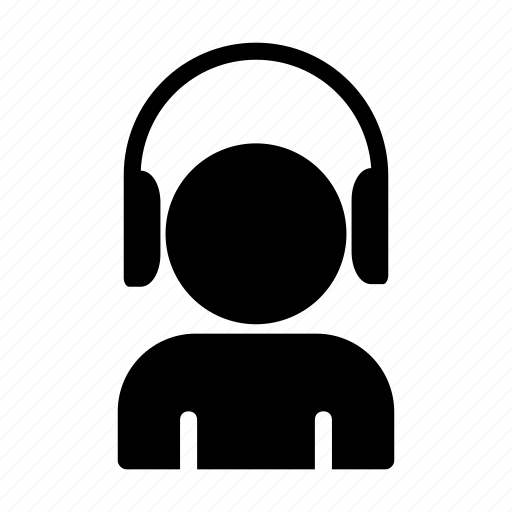 Posts

1717

Joined

Last visited

Days Won

4
24hourhiphop's Achievements
Newbie (1/14)
Hip-hop superstar Drake reportedly has fired his management team Hip Hop Since 1978, which also manages the careers of such high-profiled artists as Kanye West, Young Jeezy and Nicki Minaj. Not only that, he gave pink slips to his agents at International Creative Management. According to the NY Post, Drizzy is starting over with a new team of managers including William Morris Endeavor agent Brent Smith, who reps veteran rhyme-slinger Snoop Dogg. No word on why the Canadian superstar decided to clean house of his former managers. A source told the newspaper that Drake felt there were "too many hands in his pockets" and that there was conflict with his management team in Canada and Hip Hop Since 1978. "His team from Canada is trying to wrestle back control," the source said. "He may go back to them to streamline things." This news comes as Drake managed to snagged three nominations for the upcoming Grammy Awards in February. The 'Headlines' rapper garnered a nod for Best Rap Performance ('Moment 4 Life') and two mentions in the Best Rap Sung Collaboration category ('I'm On One' and 'What's My Name'). We hope that Drake gets his management situation cleared up because his career is certainly on the rise. via popcrush

T.I. and Tiny talk about their upcoming VH1 show "T.I. and Tiny: A Family Hustle" with Carrie Keagan on Big Morning Buzz Live. Check out the video below: Get More: Big Morning Buzz Live

Rihanna tones down her racy image for her new music video shoot 'You Da One."

Check out Trey Songz interview where he speaks on music and women below: Part 1 [youtube:http://youtu.be/x0otts_3PaU] Part 2 [youtube:http://youtu.be/8PFV_hCGRaY]

Sources very close to Kris Humphries say Kris is gunning for an annulment based on fraud because he feels "he was just slotted in the plot line of Kim Kardashian's latest headline and newest business venture." We're told Kris believes Kim never intended to stay married to him, but needed a groom to fuel ratings for her show. One source says, "Once they were finished taping, she just didn't need a groom anymore." Kris is telling people he feels like a pawn in the game. Kris is outraged by people who think he was in on the wedding scam — according to one friend, "He would have never flown in his childhood pastor to marry them and involve his church." Finally, Kris feels Kim's own statement that she posted on her blog is a smoking gun … specifically, "I felt like I was on a fast roller coaster and couldn't get off when now I know I probably should have. I got caught up in the hoopla and the filming of the TV show." Kim Kardashian responded to the alligatons, she's incredulous over Kris Humphries' claim that she used him as a disposable groom just to get a pop on her reality show. Kim is bragging — and on this one she has a right to brag — she and her mom are marketing geniuses, so why would she set herself up to be skewered in the media by dumping her husband after only 72 days? Kim acknowledges the split has been rough on her image and she would never have intentionally self-destructed. And, Kim says, if this were really a wedding truly made for TV, she would have made it "way better," telling friends, "I'm no dummy. The divorce would have been just as dramatic and dragged out as the wedding." Kim is telling friends Kris' latest move is "pathetic," adding, "Why fight over any of this?"

Oneal Ron Morris — the faux doctor accused of injecting cement, Fix-A-Flat tire repair and other harmful substances, into her plastic surgery patients — claims all the allegations against her are false, she has no idea why these women would lie, and she's going to write a book about the whole ordeal. Three women have come forward, claiming they were injected with cement in their buttocks and face. Morris was arrested, bailed out, and arrested again when a new victim came forward. Morris says the accusers are ruining her life, and feels she'll prevail in the end. Judging from her mug shot, she's already done a ton of prevailing in the end. TMZ caught up with this phoney, check out what was said! Let's say he/she did inject cement into these women's bodies….why would they sit there and let the procedure go on??? video platformvideo managementvideo solutionsvideo player

P. Diddy is a "proud" father after his 17-year-old son signed to UCLA on a full football scholarship. The rapper was thrilled when Justin Combs – his son with high school sweetheart Misa Hylton-Brim – was asked to join the prestigious university's sports team and revealed it is "everything a father could want for his son". He told the Los Angeles Times: "This is one of the proudest moments of my life. This is everything a father could want for his son, for him to excel at what he loves to do." Justin revealed he can't wait to attend the school from next April, telling Scout.com: "It was love at first sight. I'm committed to UCLA – I was silently committed to UCLA for awhile, but now was the time." P. Diddy caused controversy last year when he bought Justin a $300 000 Maybach car after he achieved good grades at school. He said: "Justin has turned himself around with his grades so I wanted to treat him. It's a collector's car so maybe he will use it for special occasions like on a first date, but like all my kids, he prefers the simpler things than the expensive things. Simple tastes." – Bang Showbiz

Waka Flocka fans may be a little disappointed to hear that the rapper's sophomore album won't be released until 2012. "It felt like a rushed project. I'm going to do it first quarter (2012) because I need to put my all into it," Waka told Billboard."I felt like I was trying to please the label and not the people that really listen to the music. " The album, dubbed Triple F Life, may contain a guest feature from one of Waka's favorite rappers. Flocka says he's eying a DMX collabo for the project, among other big names. Loyal fans will just have to sit tight until the new year for his sophomore effort. "I'm gonna be the No. 1 artist of the year. That's not a prediction, that's a fact!" he proclaimed." via vibe.com

In more baby news, Beyonce's baby is due in December, not in February as previously believed so this fake pregnancy is moving along faster than expected. When Beyonce pointed at her baby bump and said, "Hey, everyone, look at me," at the Video Music Awards, people assumed she was three months pregnant. Not true. Newly unearthed behind-the-scenes footage from her "Countdown" music video shoot reveals she's much further along. Apparently they were off by a couple of months which explains the dramatic baby bump. Still, no one is sure why her belly folded in on itself though. The clip shows Beyonce holding up the New York Daily News which featured herself pregnant on the cover.

The Miami police versus Florida Highway Patrol battle just got a whole lot dirtier. Over the weekend, a Miami City commissioner-turned-trooper discovered that five gallons of human excrement had been poured over his car while it was sat outside his home. The feud was sparked off by a video leaked last month of FHP Trooper Donna Watts pulling over, arresting and detaining a speeding Miami Police officer at gunpoint. When she recorded officer Fausto Lopez driving 120mph to an off-duty job, she pursued and then pulled him over and arrested him. Law enforcement officers say the incident caused major friction between the agencies. Rumours have been circulating that city police are attempting to get their revenge on the troopers, especially after Joe Sanchez found the excrement – which appear to have come from a port-a-potty – all over his car. FHP Union President Bill Smith told CBS: 'I think it's just some disgruntled employees of other agencies, hopefully it's not the City of Miami, I don't know. Despite the growing feud, Trooper Smith says everyone behind a badge will help each other when it counts. 'They might glare at each other but I really honestly think they'll be back there to back each other up.' Check out the videos below: [youtube:http://youtu.be/ONj4NpuJByY] [youtube:http://youtu.be/2OGrnSMwMFI]

Check out the video of Heavy D's last performance at the BET Hip Hop Awards 2011. Performing his hits just like it was the 90's! RIP Heavy! [youtube:http://youtu.be/FdPYZhAyyGs]

V-Nasty stirred up controversy when she freely used the N-word in her rhymes and in everyday conversation, which she vigorously defends. In her first-ever interview for LA Weekly, the White Girl Mob member said that she will no longer use the word in her rhymes, but that she will still employ it while talking with friends. "They're used to it, they don't give a fuck, you feel me? In Oakland it doesn't matter," she explained. V-Nasty, who is also prepping a mixtape release with Gucci Mane, differentiated the use of the word with an "-a" and "-er" ending. She says that she only uses the "-a" ending and that she will gladly speak out against anyone who drops the term with an "-er." "Now if I hear somebody say it with an '-er,' I'm gonna speak up! I don't take that shit lightly. I wish somebody would come up and call my daughter or my son the N-word in that way," she explained. Read the full story at LA Weekly.

During a recent sit-down interview, Trina announced that she is no longer affiliated with Slip-n-Slide and fueled rumors that she would join Rick Ross' Maybach Music Group. Miami's Trina shared that she still has love for Slip-n-Slide, where she has spent her whole career, but that it's time for a change. "I'm no longer considered to be affiliated with Slip-n-Slide," Trina told MTV' Rap Fix. "Slip-n-Slide is like my family. I grew up with those guys, and it's been a long journey. I love them dearly, but it's time, in my career, for me to move forward, and I'm excited about taking the next step and seeing what's there for me." "I'm not the kid on Slip-n-Slide's roster anymore," she continued. "I've spent my whole career with Slip-n-Slide — five albums — and I'm really excited about going forward without them, but I still look at them as family, no matter what." When Trina discussed working with Rick Ross, speculation began to build about a possible move to Ross' MMG. Trina did not confirm or deny a move to MMG, but will be working with Ross on her next album. "Ross has been a mentor in my career from the start," she said. "Even before the world got a chance to see him, he was a part of my team. For him to come out and be very successful and do his thing and for me to still have him in my life, it's a blessing. For me to work with him on my sixth album and have him there to guide it, understand what I want and see my vision, that means everything to me." Check out a more recent interview below: Get More: Music News

Pittsburgh rapper Mac Miller could be on his way to making music history. According to reports, Mac Miller's debut album Blue Slide Park is on pace to sell over 180,000 copies in its first week, which would make Miller's album the first independent debut album to land at No. 1 on the Billboard 200 since Tha Dogg Pound's Dogg Food album in 1995. From Billboard: If "Blue Slide" does bow atop the list, it will mark the first independently-distributed debut album to hit No. 1 since 1995. The last (and only previous) was Tha Dogg Pound's "Dogg Food." It started in the penthouse on the chart dated Nov. 18, 1995, with 278,000 sold according to Nielsen SoundScan. "Dogg" was released on Death Row/Interscope, but independently distributed via Priority. If the numbers hold up, that's an amazing look for an independent rap artist, especially in today's music industry climate. Congrats to Mac Miller, Rostrum Records and the whole Most Dope family.