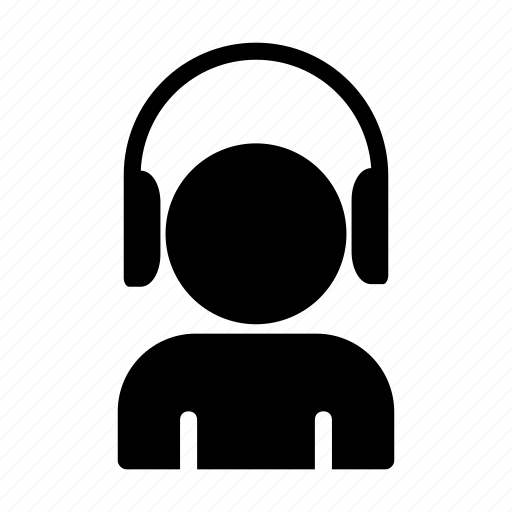 Posts

61

Joined

Last visited
Profile Information
Occupation
Biography

DJ AHMED KHAN BIOGRAPHICAL SKETCH

Birthdate-March 1st
Birthplace-Washington, DC
EDUCATION

+Ben W. Murch Elementary (DC)
+Marie H. Reed Elementary (DC)
+Alice Deal Junior High School (DC)
+Atlantic City High School (NJ)
+Stockton State College [B.S. Chemistry] (NJ)
+Richard Stockton College of New Jersey [M.A. Instructional Technology] (NJ)
BIOGRAPHY

When I was growing up in Washington, I would listen to OK 100 & 93.9 WKYS. I began "DJ'ing" at age 12 when I would tape all of the good disco songs from 45's & vinyl lp's and put them back-to-back on a cassette tape. My mother would play these tapes at parties at our house.
At age 15, I moved to Atlantic City and enrolled in Atlantic City High School. After graduating ACHS, I matriculated to Stockton State College in Fall 1985. Upon arriving at college, I became friendly with several students who worked at the college radio station 91.7 FM WLFR (Pomona). One friend, Cameron Williams, invited me up to the station to man the telephones during his radio show which aired every Saturday from 8 pm to 11 pm. We became very good friends.

Through Cameron, I met Cosmic Kev and Roy Heck. These guys were DJ's at block parties, on the radio, and in nightclubs. But none of them were helpful in teaching me to operate the Technics 1200 turntables and the Numark 1850 mixer. I worked two jobs and I eventually saved enough money to buy my own equipment. I set it up in my bedroom and I began to practice. I bought rap records such as Eric B & Rakim and Heavy D and pop records such as The Cover Girls and Expose. I also bought Chicago house records such as J.M. Silk and Marshall Jefferson. I made tapes and practiced constantly. I eventually developed enough skills to substitute for Cameron on his show.

In the summer of 1987, Cameron, who was promoted to the station's music director, hooked me up with my own radio show. I played go-go music that was bubbling up from Washington, DC. I had a 3-hour time slot on Saturday nights from 5 pm to 8 pm that preceeded Cameron's show.

My first exposure to the nightclub scene happened when my mother entered me into a DJ contest with Buddy Morton, owner of the Surfside Club in Margate, NJ. The contest was based on the the number of attendees who came to hear them play. I lost. However, I learned that it is important to develop a following. I became friendly with Buddy who would occasionally call me to substitute for his resident, DJ Franz. In 1988, Buddy sold the Surfside. When it re-opened, I was hired by the new owners to DJ College Night every Thursday. I worked at the Surfside for about a year.

In the summer of 1989, my fraternity brother, Mark Arabatzis, who had also been a DJ on WLFR, got hooked up with a new sports club in Egg Harbor Township named Sutor's Sports Bar. He tapped me on the shoulder because he did not really know how to play dance music. The club was a neat concept with 15 huge TV screens & a boxing ring as the dancefloor.

In Fall 1989, I met Jimmy Stritch, Tony DiTitto, Jerry McGee, and Pauli Day who were the resident DJ's at Buddy's & Saba Pullella & Tony Pullella's newly opened Key Club in Atlantic City. Jimmy would let me play sets throughout the night. We became good friends. When Jimmy needed a substitute, he'd call me. The club eventually created a late-night time slot on Sunday's beginning at 3 am. I also picked up nights at Saba's other nightclub called The Oceanfront in Brigantine, New Jersey. In the meantime at WLFR, I made the switch from Go-Go music to dance music.

During the summer of 1990, the manager and some of the staff from a club in Margate, New Jersey called Gilhooley's came into the Key Club to hang out after work. After a few hours, Judi Hall and one of her house jocks, Jack Daly, offered me a job. I would split time with a band. That was cool but the band played rock and I played urban music. It wasn't a good mix.

The next summer in 1991, I applied for a job at another nightclub down the street from Gilhooley's called Polo Bay which was a conglomeration of nightclubs with various locations including Stone Harbor, Long Beach Island, and Center City Philadelphia. Their music format was very structured. The management was not very friendly and I was not happy there.

In 1991, a doorman I had met at the Key Club named Mike Scott suggested that I DJ at a new club in Atlantic City called the Wonder Gardens. The club was an African American club playing strictly rap and R&B. I was the only white guy in the club. But I had enough experience and reputation to get over. I played there for about 6 months. But as people stayed later and later I was unable to negotiate a better salary. I decided to leave.

Early on I realized that when you only DJ 1 or 2 nights a week you find yourself spending your entire DJ check on new music. I needed a source of income to buy records. So in Nov 1987, while I was in college, I began substitute teaching at Absegami High School, Oakcrest High School, and Mainland Regional High School. Many students had heard me on WLFR radio. Many of my conversations with the students revolved around music and social activities for teenagers in the area. In 1991, I decided to open a teen dance on Friday nights. I called it the Sound Factory after the club in NYC. I rented the American Legion in Galloway Township, NJ. I bought a sound system. I went into partners with Cameron, Cosmic Kev, and my fraternity brother, Joe Murphy. The teen club was successful. However, as is the case with most teen clubs, security became an issue. After a few fights, we decided to move to a different location The Promenade in Ocean City, NJ. We stayed there for part of the summer of 1991 but folded shortly thereafter.

In September of 1991, my college friend and fraternity brother, Harold Cabezas struck a deal with Phil Delareto, the owner of Philip's Nightclub in Galloway Township, NJ to run College Night on Tuesday nights. Harold called me to DJ. I didn't know what to expect. I had been playing rap music (the pre-cursor to hip hop) at the teen club. But house music was starting to hit big with artists like Crystal Waters and CeCe Peniston. I made the shift playing 90% house & 10% rap. I would start at 11 pm and leave at 3:30 am. Attendance grew exponentially and soon there were 600 college students in the club and another 200 waiting in line outside of the club. People would come from as far away as Glassboro State College (now Rowan), Atlantic Community College, and Rutgers (Camden). The night was so successful, it eventually expanded to 2 nights on Tuesdays & Thursdays.

While the DJ hobby/career was on track, I was able to get my professional career on track also. I graduated Stockton with a degree in Chemistry but I didn't want to work in a lab. My college professor, Dr. Ed Paul suggested a career in teaching. I applied to the State of New Jersey for a program called the alternate route to teaching. The Atlantic City Public Schools approved an early retirement buyout which created a lot of teaching vacancies. In September 1992, I was hired to teach science at Atlantic City High School.

I continued to work College Night at Philip's while I taught high school at AC High. But all good things come to an end and in 1994, the NJ State Police raided Phillip's for underage drinking. They arrested approximately 17 students. It effectively shut down the night.

After Phillip's (Delareto's), I worked nightclubs including The Wave @ Trump Marina (AC), Pure Passion (AC), and Six Shooters (AC).

I took a brief break from DJing but I missed it. So in 1999, I approached Greg Lister who was the owner of Delirium in Margate about a job. He hired me. The club was playing a lot of techno and trance music. I wasn't really up on this sound but I have always had a good ear for music so I was able to pick up on it very quickly. I met their house jocks Jay Rosen and Gabor Kiss. I worked there for about 6 months until one night when I showed up for work, the doors were locked. The club had been shut down by the City of Margate because one of Greg's partners was arrested for dealing the drug exstacy.

The next stop on the list in 1999 was a brand new nightclub that had opened inside of the Taj Mahal Casino called the Casbah Nightclub @ Trump Taj Mahal. Ironically, it's grand opening was the same week as Delirium's closure. I put a phone call into the Vice President for Entertainment, Steve Geitka about a job. He consulted with his head DJ for Trump properties (and my old friend) Jimmy Stritch. They hired me. It wasn't clear what the format of the club was going to be but I realized that it drew clientelle from NYC, Philadelphia, Washington, Baltimore, and other parts of the country. My strategy was to play a lot of vocal techno and trance but infuse hip hop and other genres whenever possible. The line to get into the Casbah was up to 3 hours long. It was so bad that they set up portable bars to serve the people waiting in line to get in. My phone rang off the hook to be put on my guest list on a Saturday Night. I was quickly tapped on the shoulder to work all nights/all shifts. Every DJ in the country was gunning for that job. I couldn't maintain the pace and still teach so I welcomed any new hire. Eventually, the club hired Richie Rich from Q102 in Philly. We quickly became good friends. Unfortunately, after opening the Casbah and working there for 6 months, my contract ended. I was offered a new contract but at the same salary. Since they were not willing to offer me a pay increase, I decided to leave.

After a brief stint at Enigma Nightclub in Atlantic City, my good friend, Bill Borrelli brought me on board at Atlantic City's Déjà Vu Nightclub. The irony was so thick. This was the #1 club in AC for 10 years until the Casbah opened. This club was also opened by Buddy Morton for whom I worked at the very beginning of my DJ career.

I was Déjà Vu's #1 jock for 9 years. Their other DJ's systematically left. Gary Quintin quit to start a new career. Tony DiTitto contracted West Nile Virus. Bill Borrelli also quit to start a new career. Of all the nightclubs I've worked at or been to, I always had the most fun at Déjà Vu. The sound system was the best in the city, the staff was very friendly, the management was very relaxed, I played what I wanted, and everybody had a good time.

Concurrent to working a Déjà Vu, I've done guest DJ spots at various clubs including Godspeed @ The Foundation Room in Showboat Casino, Ice Nightclub in King of Prussia, PA, The Quarter Deck in Long Beach Island, NJ, The Sound of Philadelphia (T.S.O.P.)@ Tropicana Quarter, and The Princeton in Avalon, NJ.

In 2007, the manager of 32 Degrees @ Tropicana Quarter, Carrie Kauffman, recruited me to work Saturday nights for her. I had known Carrie since she was in high school at Mainland & a shot girl at Déjà Vu in 1992. I worked there for 3 years. The staff and management at 32 Degrees was very friendly. However, it was different vibe from what I was accustomed to because 32 Degrees is a bottle-service lounge with no formal dance floor.

In 2009, Déjà Vu Nightclub closed. So I partnered up with Ukranian promoter and friend DJ Vitalik Kobis to host a series of Euro Night parties at Atlantic City's Chelsea Hotel C5/Cabana Club and Wildwood's Stardust Nightclub. The clientelle at these parties was very house music oriented. It was always a lot of fun making guest appearances at these parties.

In 2014, I approached Clancy's By The Bay in Somers Point, NJ to DJ a Halloween Party. The management had heard of me from DJing in Atlantic City over the years so they offered me a substitute DJ position. The crowd at Clancy's is in the 35-50 year old demographic. However, they have a very eclectic taste in music. They love disco, freestyle, 80's, rock, and house music. It's definitely a musical balancing act to keep everybody in the building dancing.

As I look back, I realize that I've been in the game a long time. I've been fortunate to be able to maintain a part-time DJ job for so many years. It's my love of music that has kept me around, I guess. My work schedule with teaching and DJing wreaks havoc on my social life and long-term relationships but I try to manage. I don't see it getting any better because someday I would like to open my own nightclub. It's the next logical step utilizing all of my experience in the nightclub scene!
acrecordpool's Achievements
Newbie (1/14)