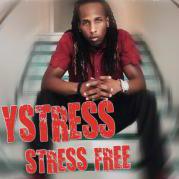 ---
Similar Content

By rome704

NEW VIDEO OUT NOW!
            "COME ROUND ME"
⭐️ ⭐️⭐️PRESENTED BY⭐️⭐️⭐️
           @cinematicmusicgroup 
Charlottes own @Frais006 feat @Germ   produced by @prodbyyago (RIP)
The link up XTRA LARGE ⛓ 🤝 @Rome7zero4 S/O to the gang They went up on this 
⭐️AVAILABLE ON ALL PLATFORMS ⭐️
      DSP link: https://ffm.to/comeroundme   Video Link: https://youtu.be/cTUN-fNWCvI   EPK: https://spark.adobe.com/page/aNHjhFfv70o5F/   DJ Pack: https://www.dropbox.com/sh/rik0mgjuc527v8k/AABZIg-IZgJn6hO3HKTFF6msa?dl=0   Social Assets: https://www.dropbox.com/sh/0a9ubhwnph82vdc/AAA0fP3DJK6LGxe0kbt8-TjPa?dl=0   Site: https://fraisworld.com/home     Let me know what else you need bro!!! Appreciate you, let me know what we need to do.   Rome Hidden Content You'll be able to see the hidden content once you leave feedback.